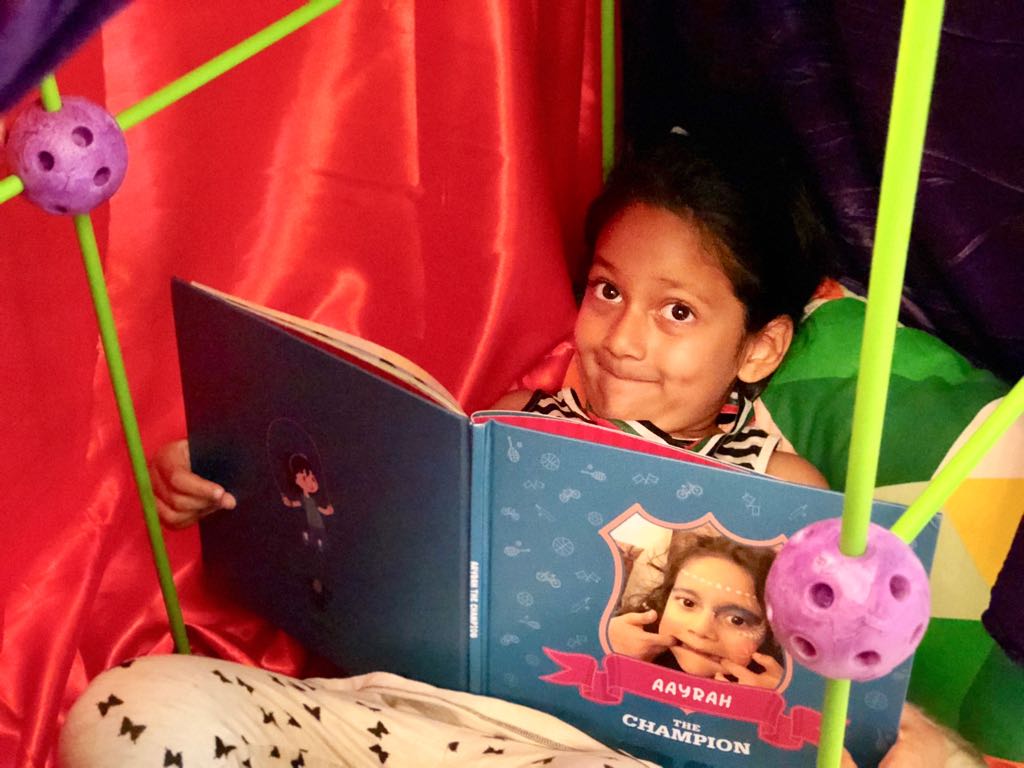 Perfect keepsake books for every child!
Think about it, with over 50 million books out there in the world written for children, how many of those books are available to us, how many do we think are worth purchasing and how many do actually make an impact on our children. The numbers are slim. I bet if we were decluttering, the book with our child's name printed on it will be the last book we would ever throw out!
The first time I found out about the concept of personalised books I was elated - I expected such books would be a complete delight - which would speak directly to my child but what it ended up to be was just a mass produced book with name replacement strategy amongst the big merchandised characters like Dora, Spider man or other princesses. After a while it became just another book on the shelf.
Here's why Story For Me is truly unique.
It has struck a fantastic balance of keeping the character real and story relatable over growing years - With their customizations, the child can point out who he/she is in the book. It also opens up doors for casual conversation about our expectations and certain experiences the child might encounter which we might not get to talk about otherwise.
These books are what I would say to my child if I were a book. The stories have the repeat value, a child can understand the message in the book at a deeper level at every stage of life.
For instance:
Understanding about Courage, Integrity or Perseverance will have different levels of relatibility at the age of 4, 10 or 15 - giving this book a repeat reading value hence making this a perfect keepsake for every child that they will treasure for a very long time.
By Yasmeen Rais - a mother, creative genius, nature lover and globe trotter. Her princess Aayrah loves nature, books and wants to learn magic tricks from Magic Phil!